Back in the olden days before digital photography, I used to shoot tons
of pictures and hope for a good one. This was because we had no
instant feedback and learned that if we didn't shoot a lot of pix we
might end up with none that were good.
As a result I have boxes of old fish pictures that for one reason or
another were not worthy of showing off. Heads cut off, reflections
blurring images, eyes closed, overlapping shots on a frame, out of
focus. Anyway I went through them and noticed a few that might
interest ya'll especially if you are old enough to remember black
and white TV.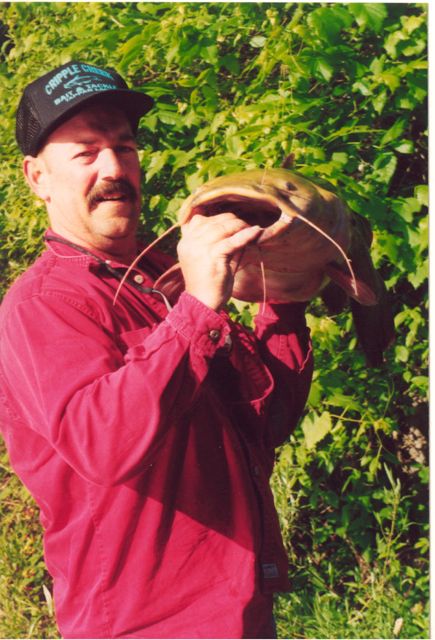 THis flathead isn't huge but the hat reminded me how Seevers and I
shamed Jim Corey into throwing in hats with a tournament victory. The
whole deal was a huge Misfit adventure but we managed a good
flathead without too much loss of blood. I called Seevers later to ask
him if he had a batch of chiggers from the nice soft moss and he said No.
He called back the next day and reported that his were slower
incubating and I told him the chiggers took an extra day to decide
to chew on him.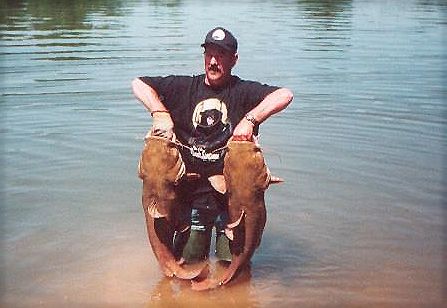 This pic is another hat story. Skip at Piedmont marina used to give a hat or
T-shirt for every fish Ohio fish turned in there. I accused Roy Hoops
of having more T-shirts and hats than Skip had but I also had all the
colors I liked.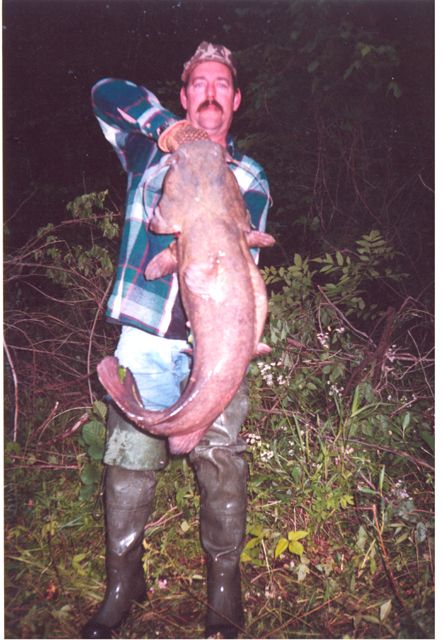 Before using the little boat to land flathead in deeper water I attempted
to get after them with hip boots. I abandonded that idea after learning
they will get jumpy and make laps around your boots.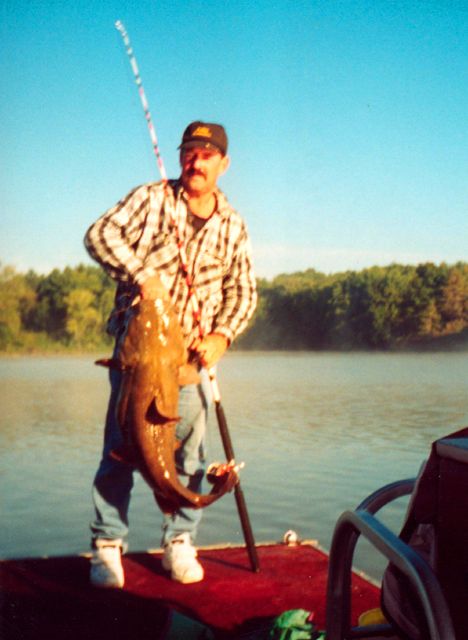 Before E-glass and graphite I thought this solid fiberglass pole was the
best rod that would ever be invented for flathead.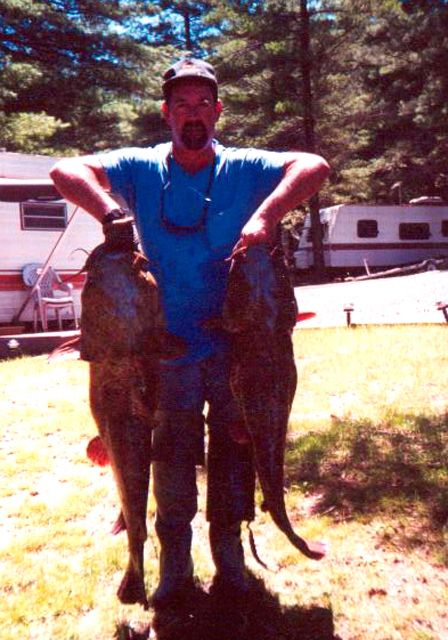 I seem to have confused the sun in your face idea on this photo and
ended up with a dark pic.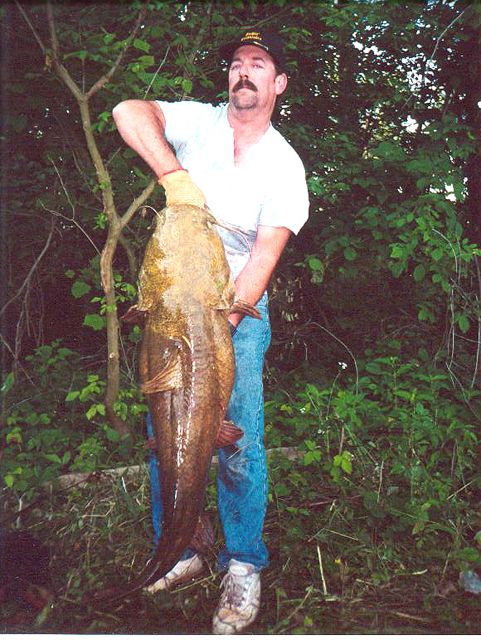 Also you shouln't stand in deep shade on a cloudy morning.
Most of my bloopers are much worse picture wise. It's winter and I have to find something flathead related